How business schools can contribute to ecosystem restoration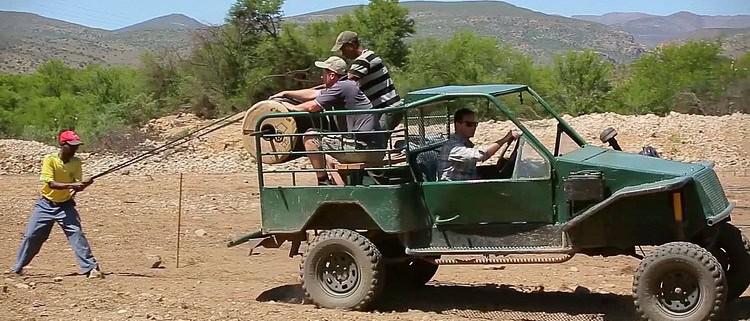 Loss of biodiversity and the degradation of ecosystems can cause unstable weather conditions, difficulties in raising traditional crops, and ultimately worldwide poverty.
The good news is that ecosystem functions can be restored much quicker than climate change can be ever reversed, says ecologist Willem Ferwerda, Executive Fellow Business & Ecosystems at Rotterdam School of Management, Erasmus University (RSM). He and his team at Commonland, a landscape restoration company, have developed an approach to turn ecosystem restoration projects into a business that's profitable to local farmers and investors, developing projects in South Africa, Spain and Australia. Ferwerda thinks the academic knowledge of a business school offers gains for the environment and can help farmers in regions affected by climate change.
Q. What are you are trying to achieve with Commonland and your ecosystem restoration projects?
Ferwerda: "Our aim at Commonland is to restore degraded landscapes and turn them into landscapes with ecological and economic value. We work with farmers, business, investors, and with authorities. We have developed a '4 returns framework' that ensures return of financial capital to an area and the return of natural capital and jobs – restoring social capital to the area."
"The first thing we do when we start working in an area is to restore the inspiration of ordinary people living there because they will do most of the work. They are the ones who have to change the way they farm and do business. We often ask them to change agricultural practices they have been familiar with for generations, so we always start by listening and talking. Only when their inspiration and a belief in future success returns can we connect them to policy makers and funding to start the process of restoring the ecosystem."
Q. So how do you develop a business around ecosystem restoration?
"First we scout an area to identify the stakeholders. Who are the farmers, investors, local entrepreneurs, public services, governments and authorities? Then we zoom out and identify the opportunities for the area as a whole. For example, for the 630,000 hectare large Altiplano in Andalusia (Spain), a heavily degraded area which has been deforested for many centuries, we started the ecosystem restoration process by building trust and creating a breeding ground with the various stakeholders. Our goals were to restore the canopy, revitalise the soil and to create business activity and a better income for farmers.
To make this happen, a master plan will be co-created by all involved in the association that we've initiated, AlVeLal. This describes plans for regenerative agriculture and reforestation in the region. Also, it envisions restoring watersheds and creating local water reservoirs and swales in the landscape at a huge scale.
"Once we know the opportunities an area, like this can offer, we start a process to develop them. And for this we need business developers, and business schools."
Q. Speaking of business, what are the business challenges in ecosystem restoration?
"Our projects have demonstrated that you can make money out of ecological restoration in a sustainable long-term way, but there are three challenges to overcome. First of all, it's important for businesses to understand the economic value of eco-systems, but this thought is not yet generally embedded in economic thinking. Second, business developers must be aware that the full potential of landscape restoration, job creation and financial returns can only be optimised after at least 20 years. That's how long our projects take, which is quite untypical for the average business developer. And finally, developers need to think in an integrated way and build partnerships with many stakeholders in the area. To do this, they need to think in a 'holistic' way and connect their business and administrative processes with how landscape restoration and agriculture actually work."
Lees meer : How business schools can contribute to ecosystem restoration
https://www.natuurcollege.nl/wp-content/uploads/2016/10/cd66a7a18d37d7e5dd969c249e9a1ecb.jpg
422
750
natuurcollege
http://www.natuurcollege.nl/wp-content/uploads/2018/06/logo-zw.png
natuurcollege
2018-02-01 11:40:37
2018-11-19 12:34:32
How business schools can contribute to ecosystem restoration